Shop
Quality kitchenware and tableware in stand out designs
Capri Range large placemats in Black Velvet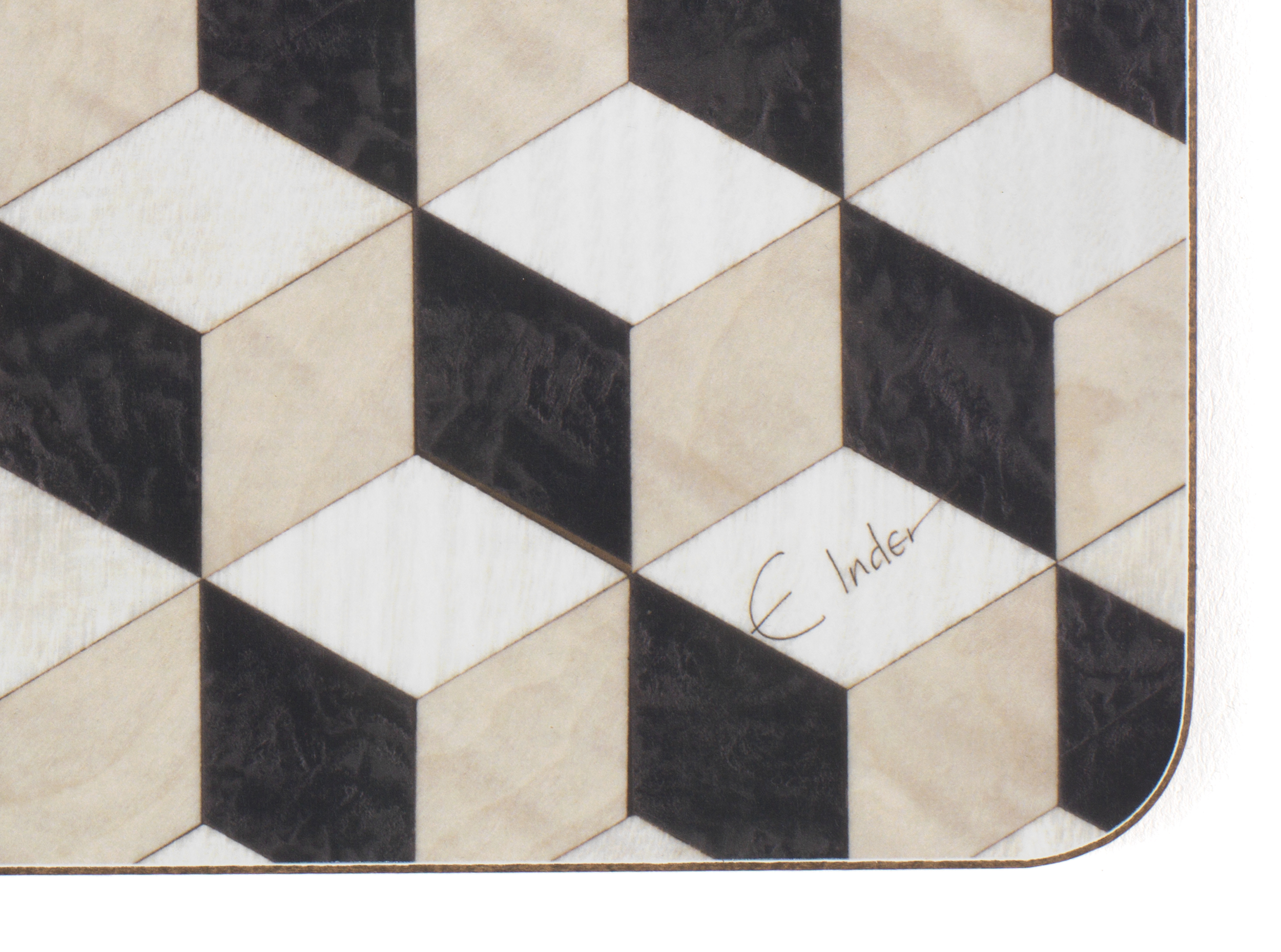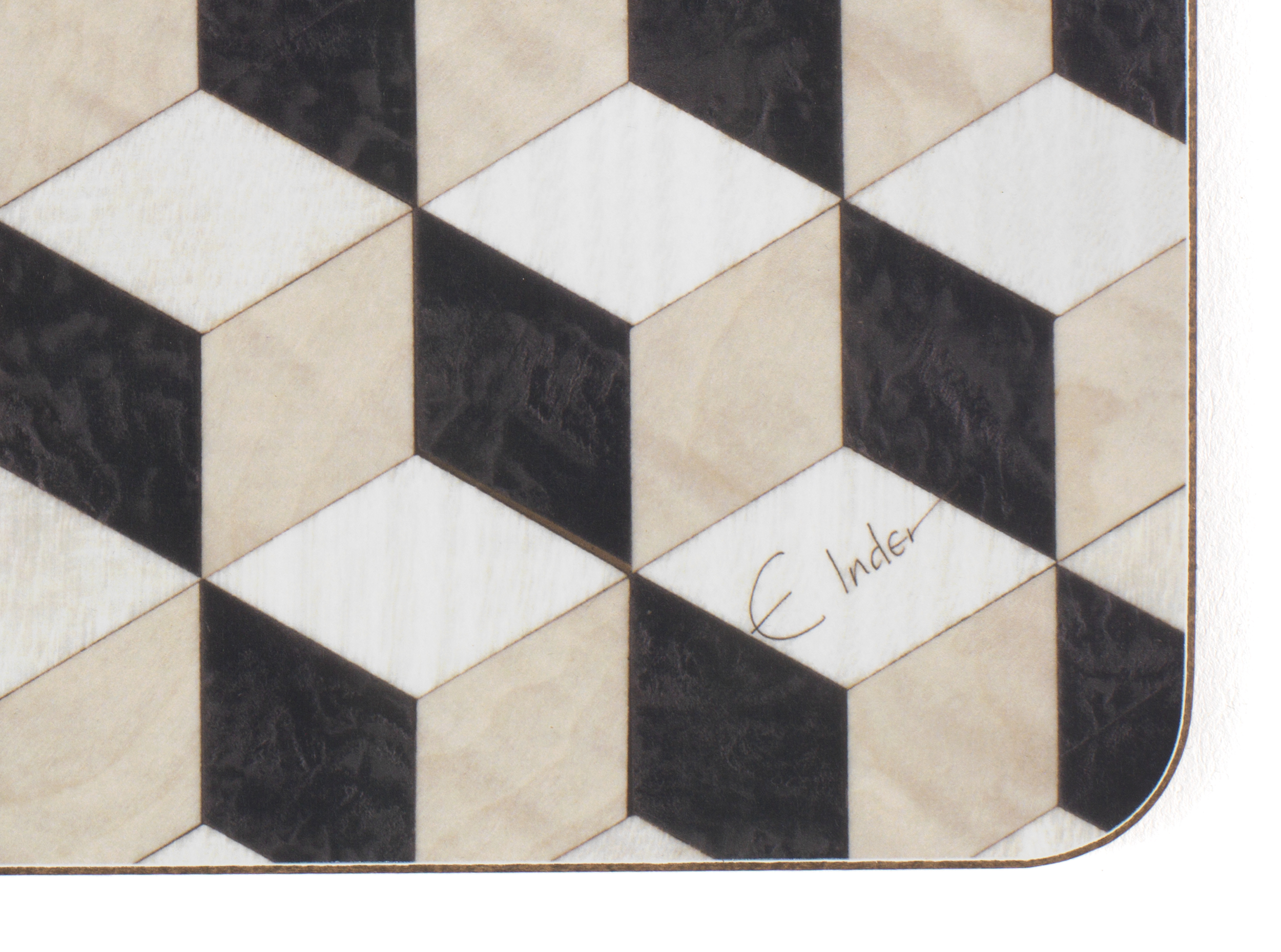 Capri Range large placemats in Black Velvet
A stylish addition to your dining table. This is a large rectangle heat resistant placemat from the stylish Capri Range. Black White and Stone give a sleek look to this range. Made from eucalyptus board coated in melamine. Easy to wipe clean with a damp cloth. The reverse has dark green baize so that it does not scratch your table.
Size Approx: 382 x 292 x 4.8 mm (15 x 11.5 inches) approx.
The Process:
The original wood veneers, dyed in Italy and bought in the UK were put in the colour ways by me. Each was cut into cubes and then each was gently sanded and put together onto a large backing board and glued down with the help of a Victoria book press. The originals were scanned and printed and a matt melamine coating applied.
Each has our signature E Inder registered trademark on so that you can be assured that you are buying our original product.
View the Black Velvet Collection.
Shop the Tangerine Dream Collection