Shop
Quality kitchenware and tableware in stand out designs
Set of 4 or 6 Gatsby Range placemats in Waldorf Rectangle or Round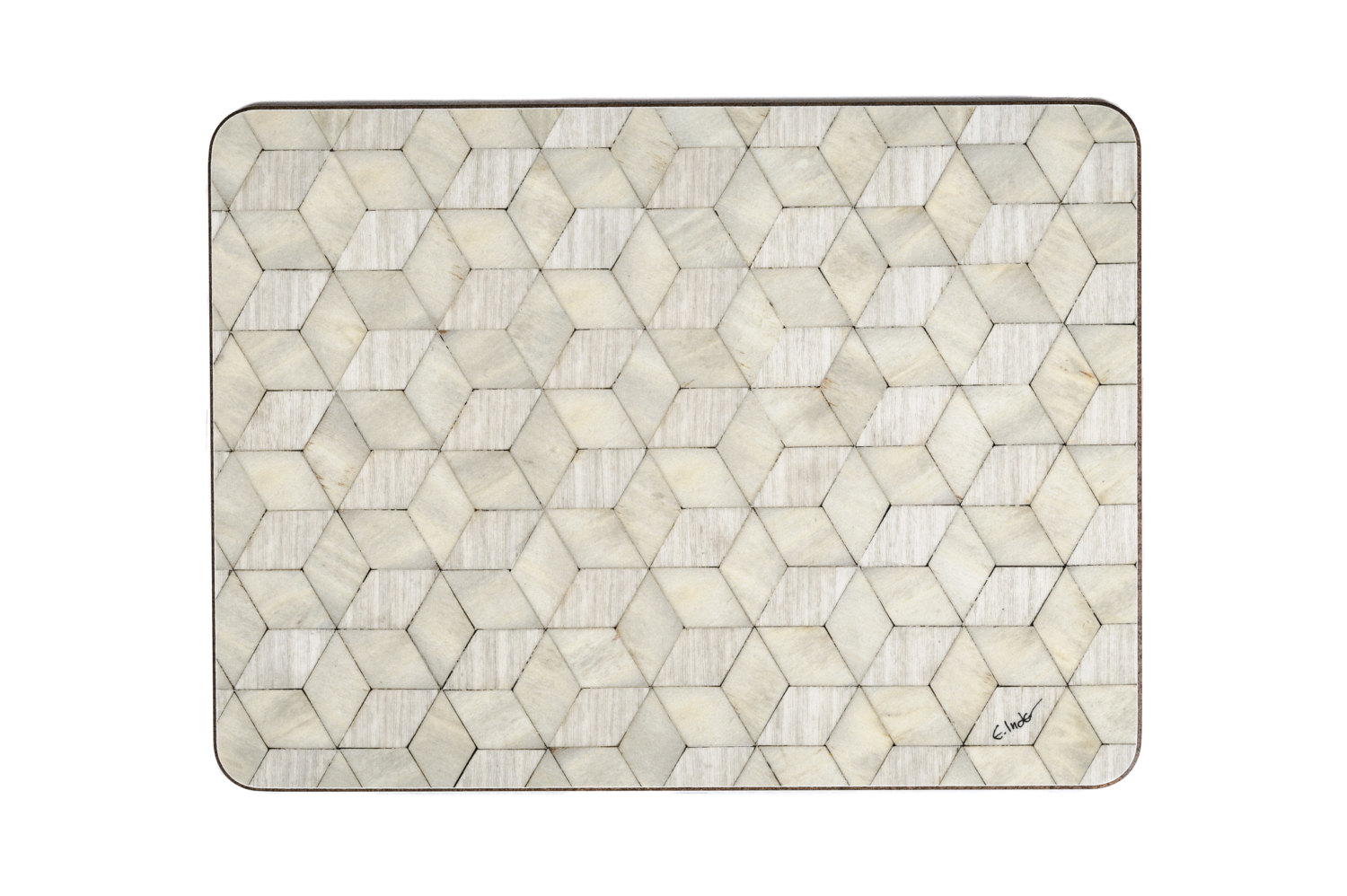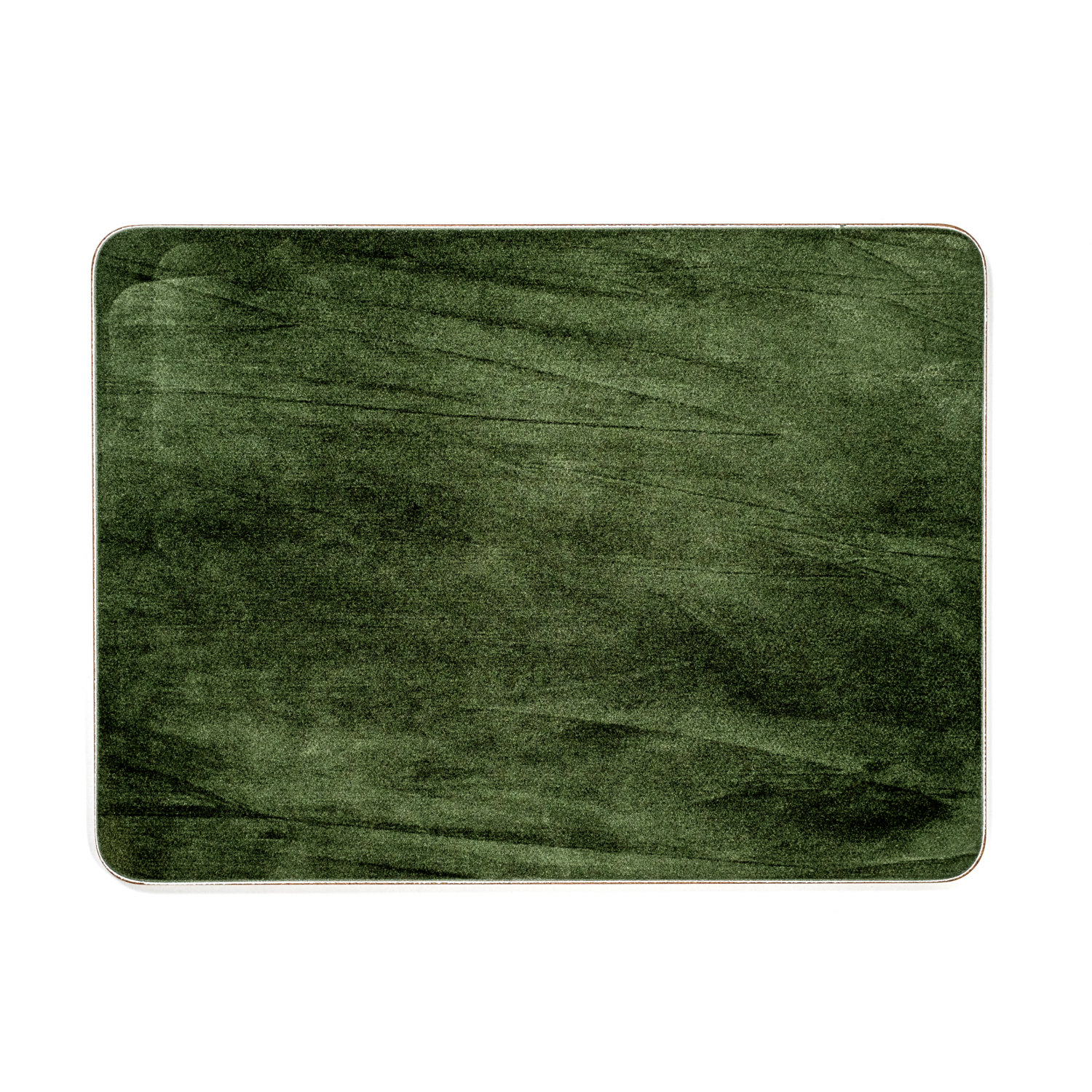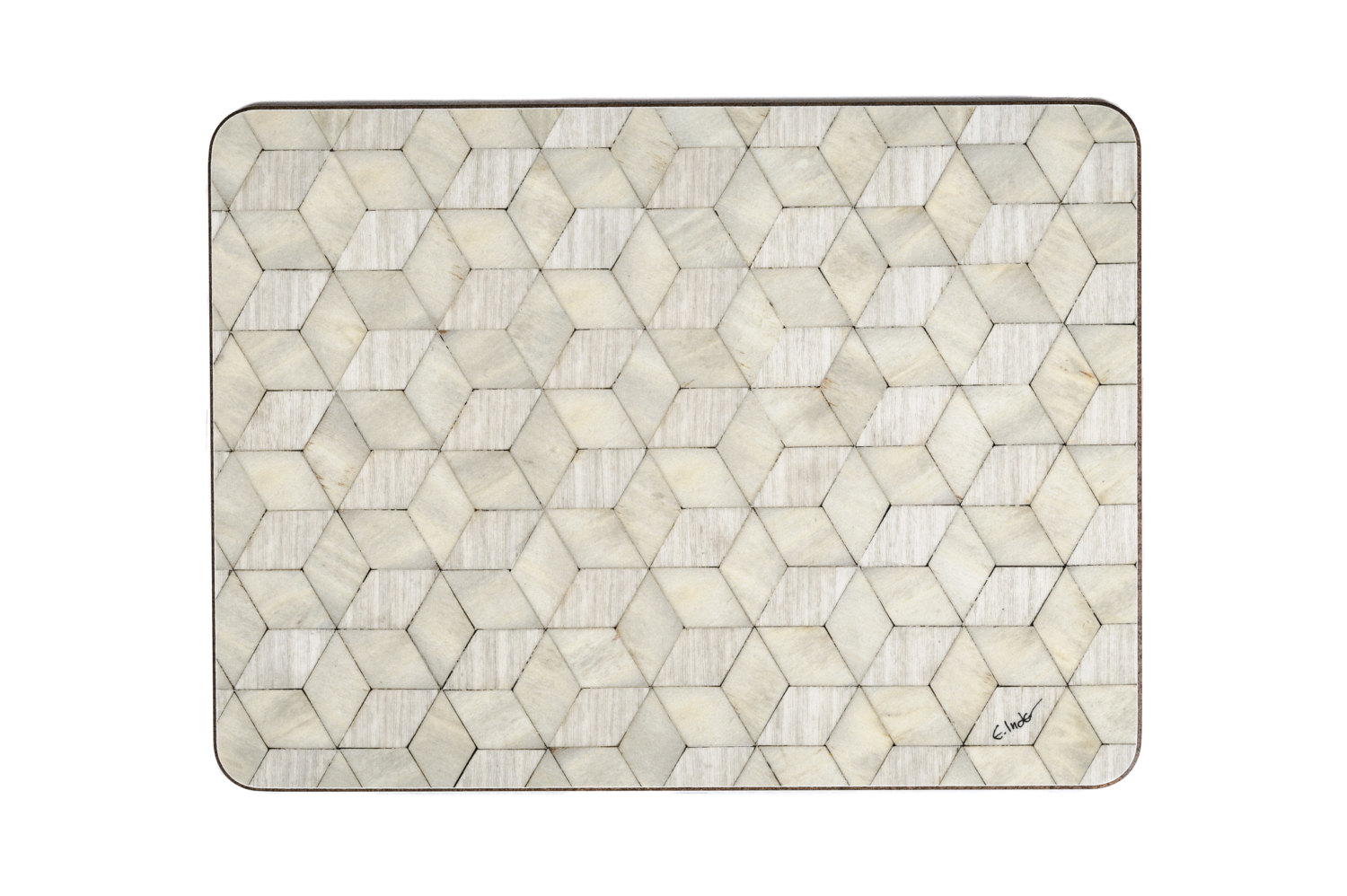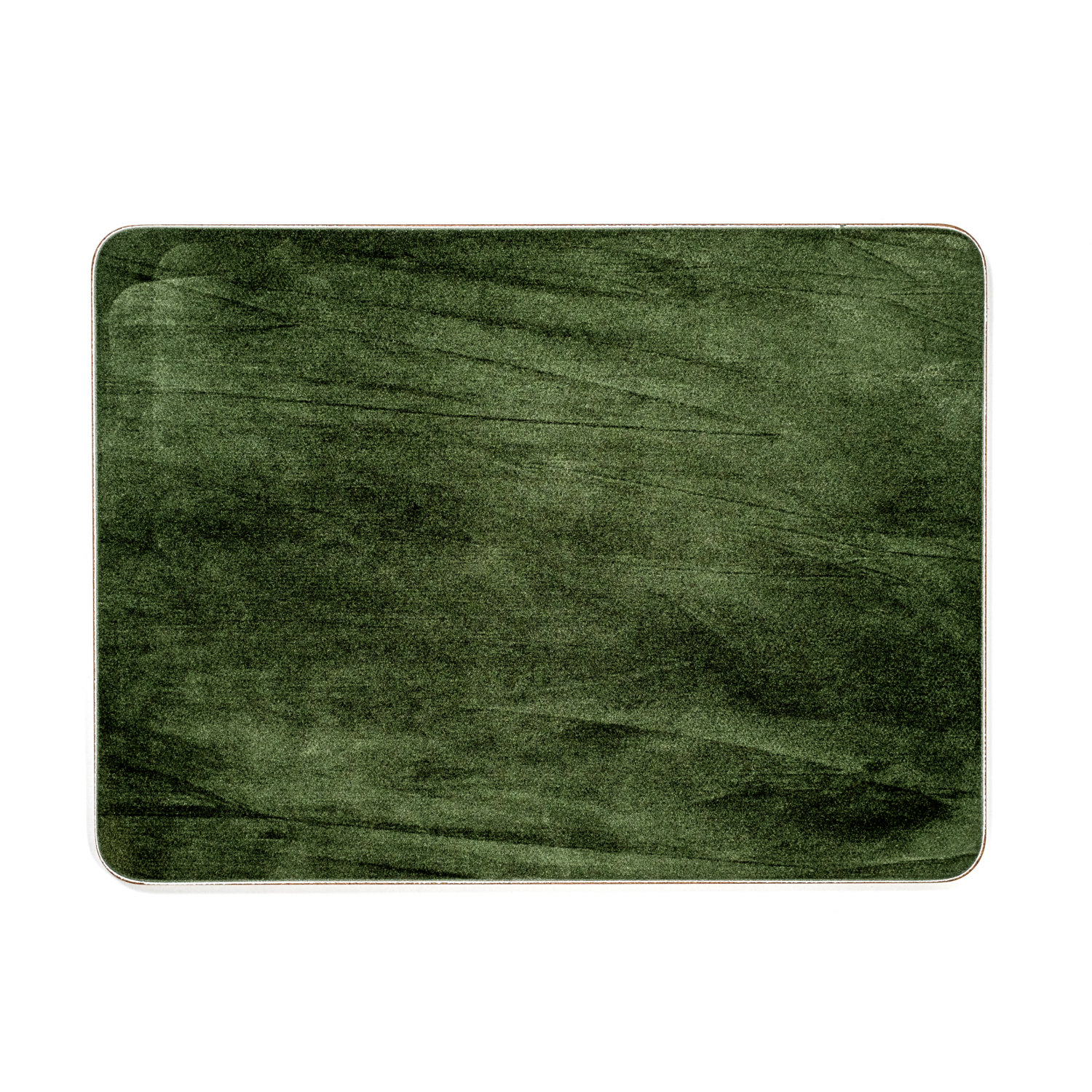 Set of 4 or 6 Gatsby Range placemats in Waldorf Rectangle or Round
Set of palest grey and mottled pale green colour placemats in a mono pattern design. Sets of 4 or 6 please choose at check out. Heat resistant to 160 degrees Celsius (320F)
RECTANGLE Size Approx: 292 x 216 x 4.8 mm (11.5 x 8 5/8 inches)
ROUND Size Approx: 255 x 4.8mm (10 inches)
Palest grey and mottled pale green coloured wood veneers (Dyed in Italy) were laser cut into cubes. Each cube was sanded and hand laid onto board. Once dry the whole was gently sanded by hand again. A coating of sealer was applied to bring out the original colours of the veneers. The original was scanned and printed onto eucalyptus board. A matt melamine coating was applied to make a quality product. Each mat has dark green baize backing to protect your furniture.

A sealer applied to the surface of the veneers after they had been gently sanded has brought out a wonderful " pearl" look which gives a "Hollywood Regency" look to each one.
Happy to ship directly to friend or loved one on request.
Shop the Waldorf Collection