Shop
Quality kitchenware and tableware in stand out designs
Set of 6 Gatsby Range placemats mixed colours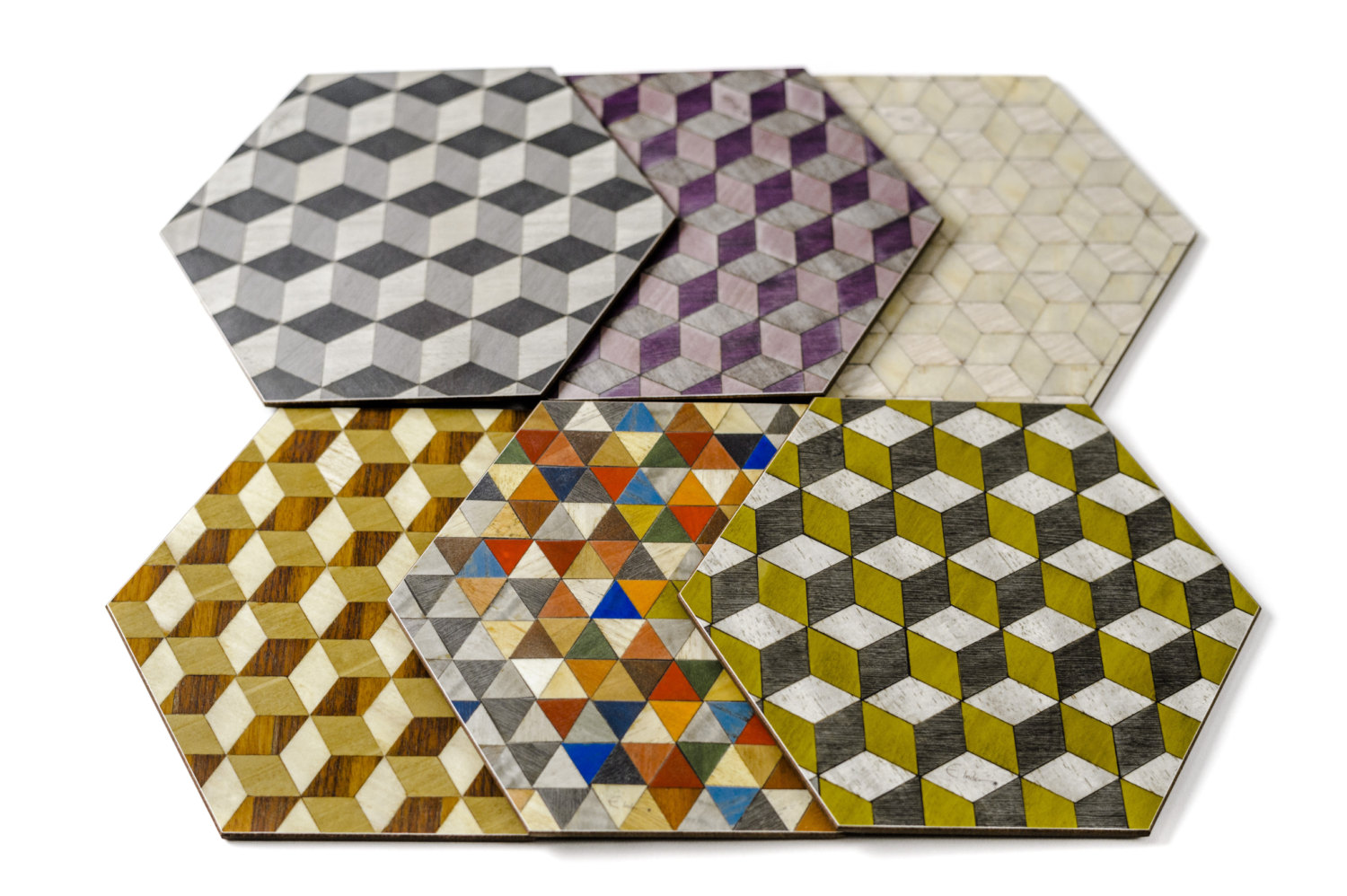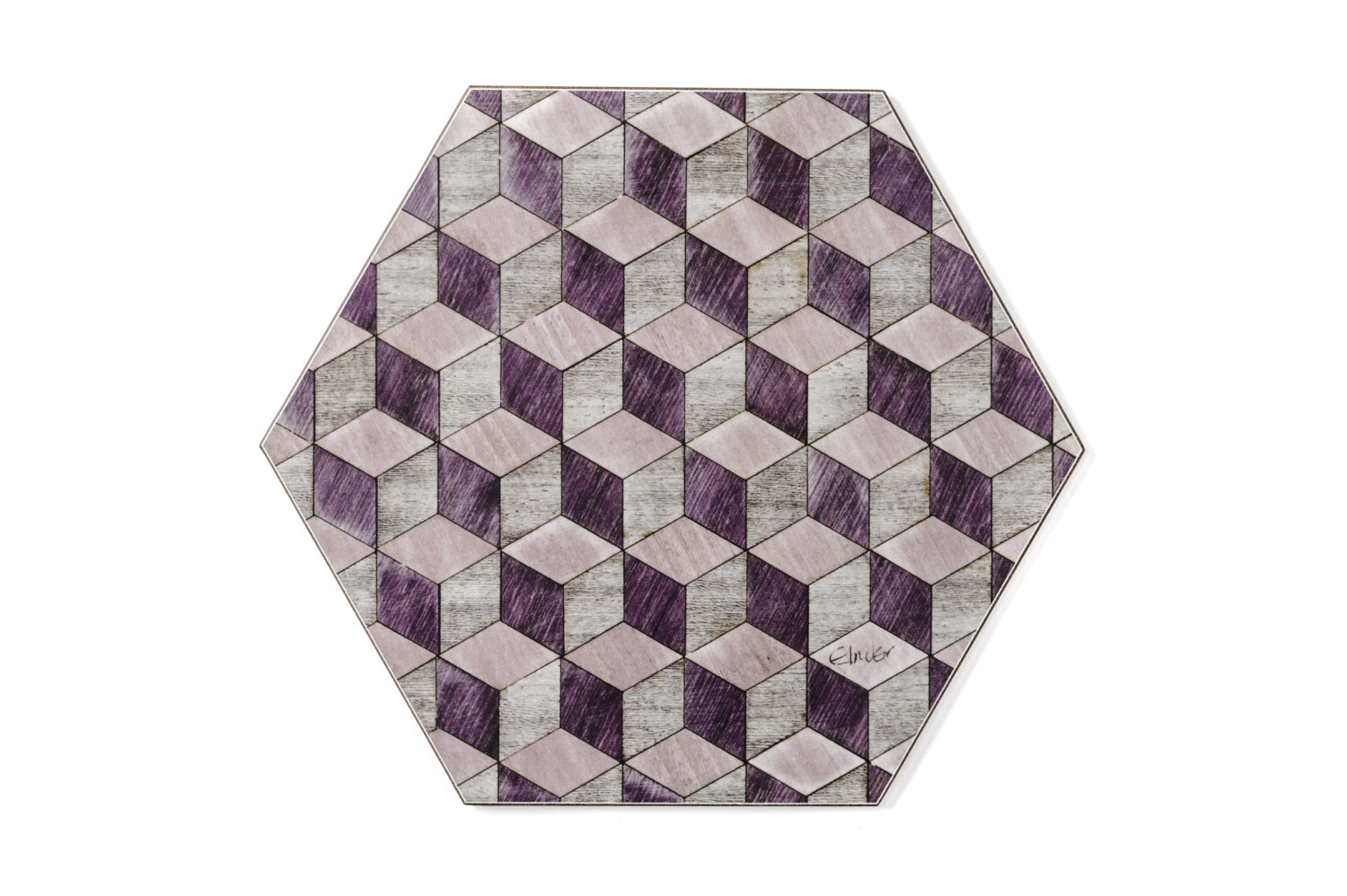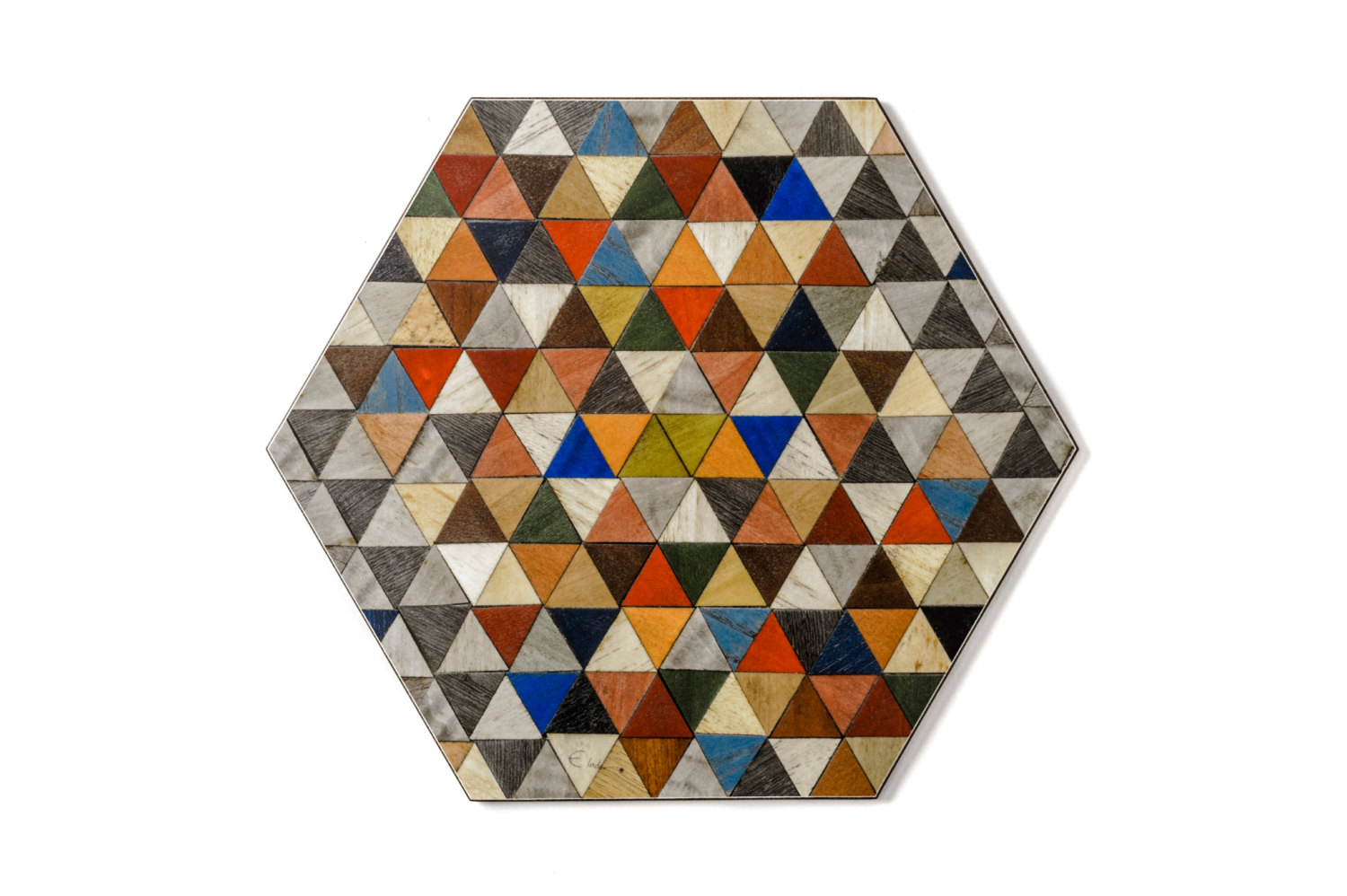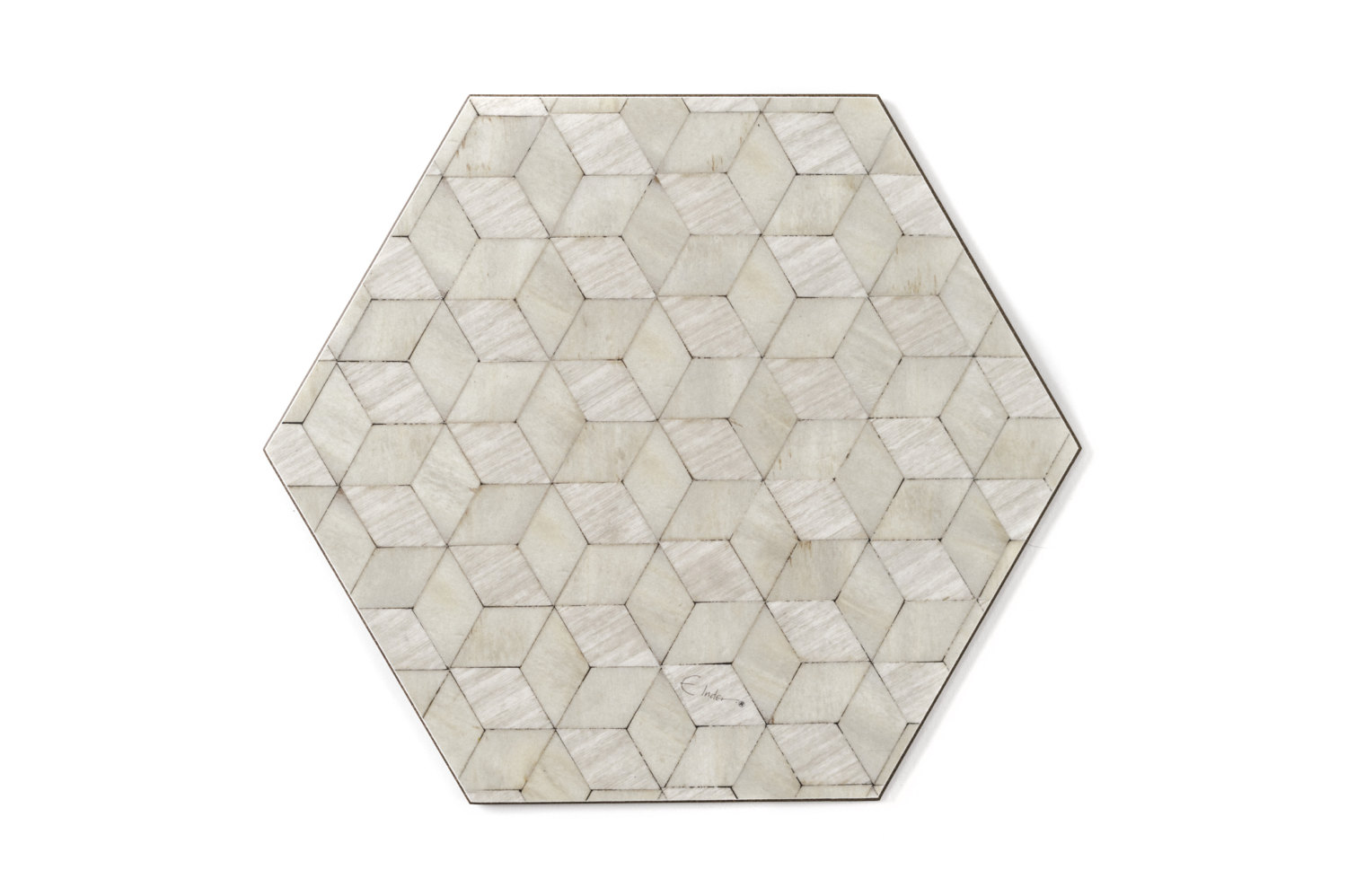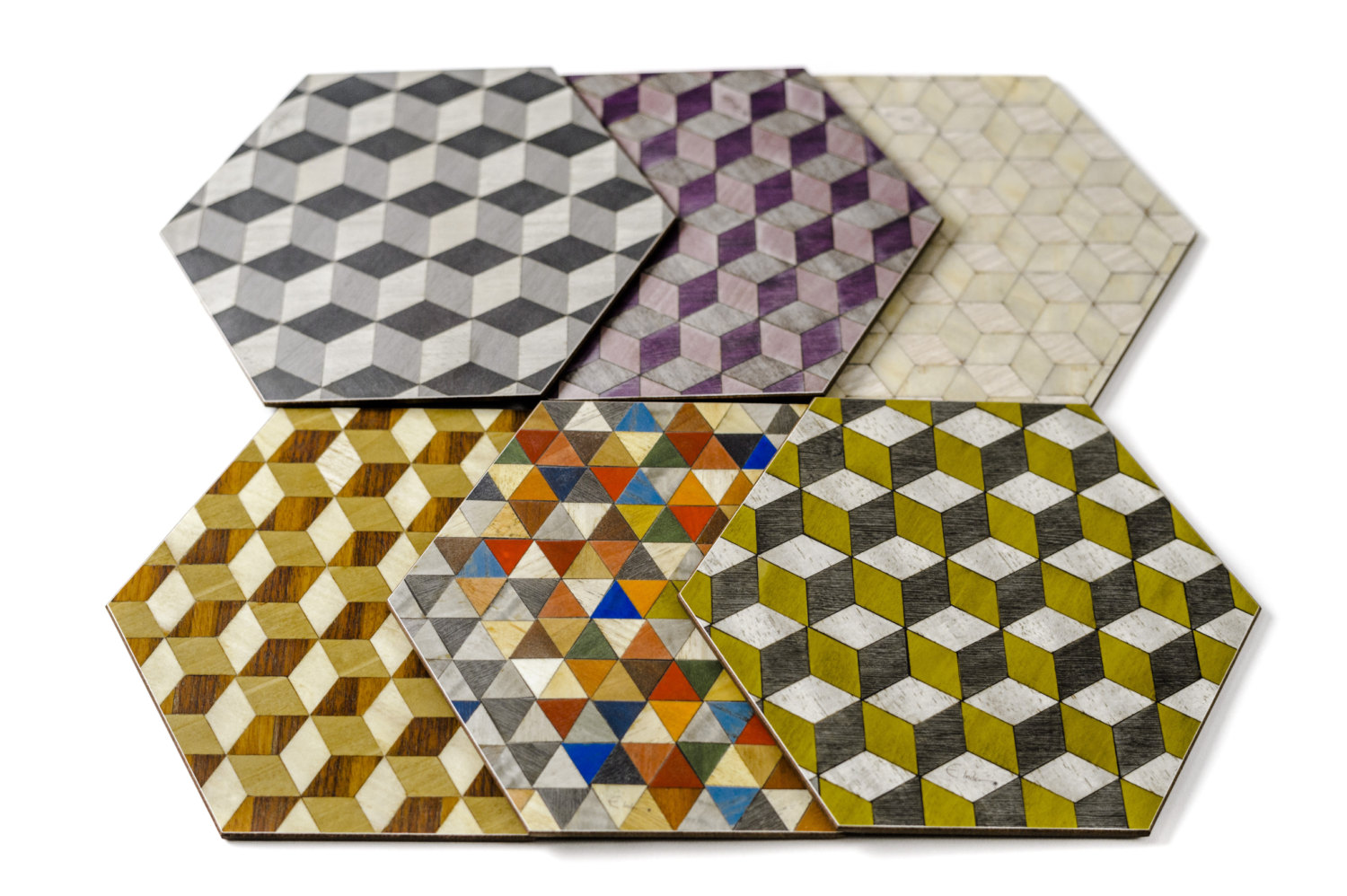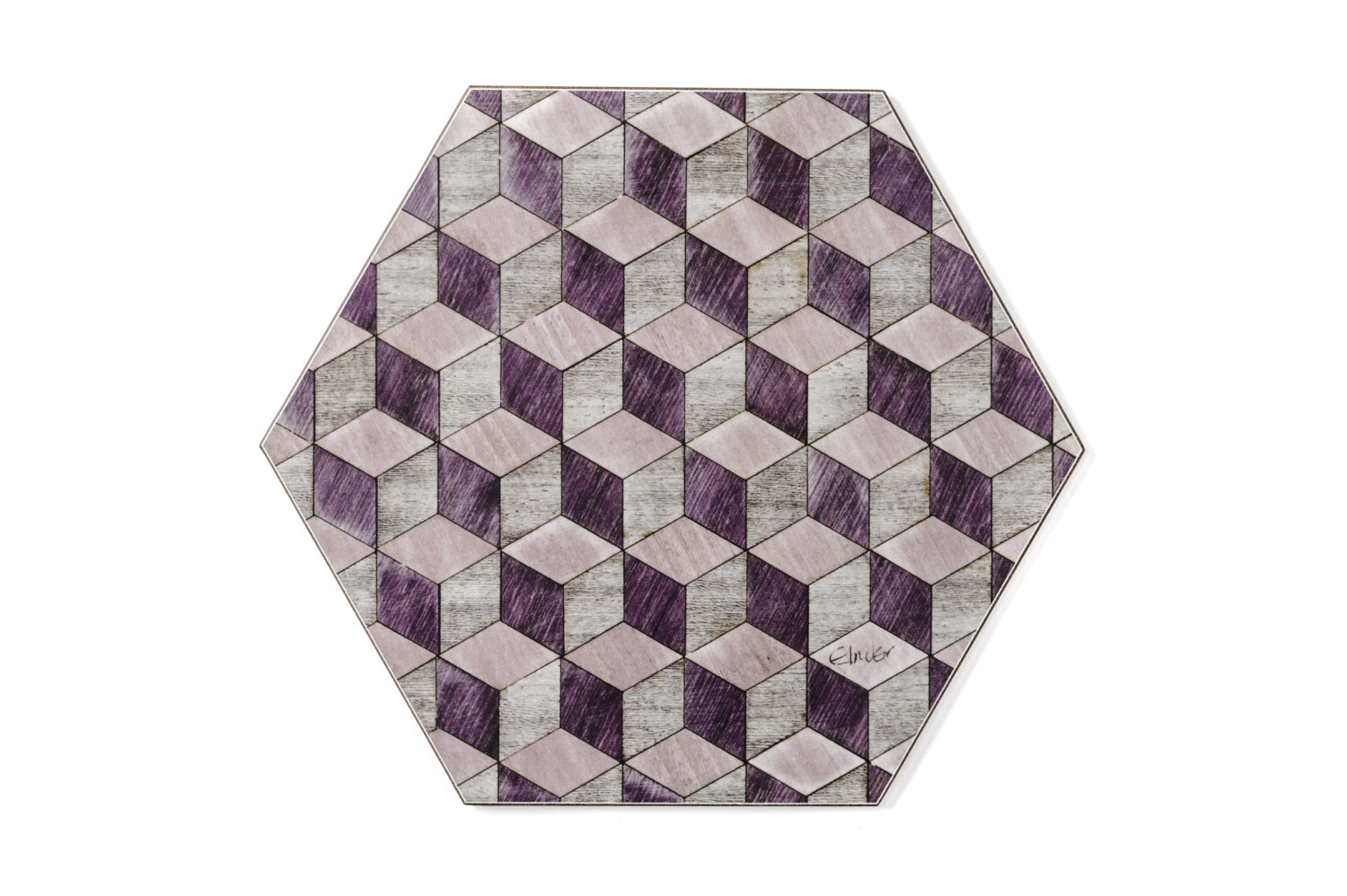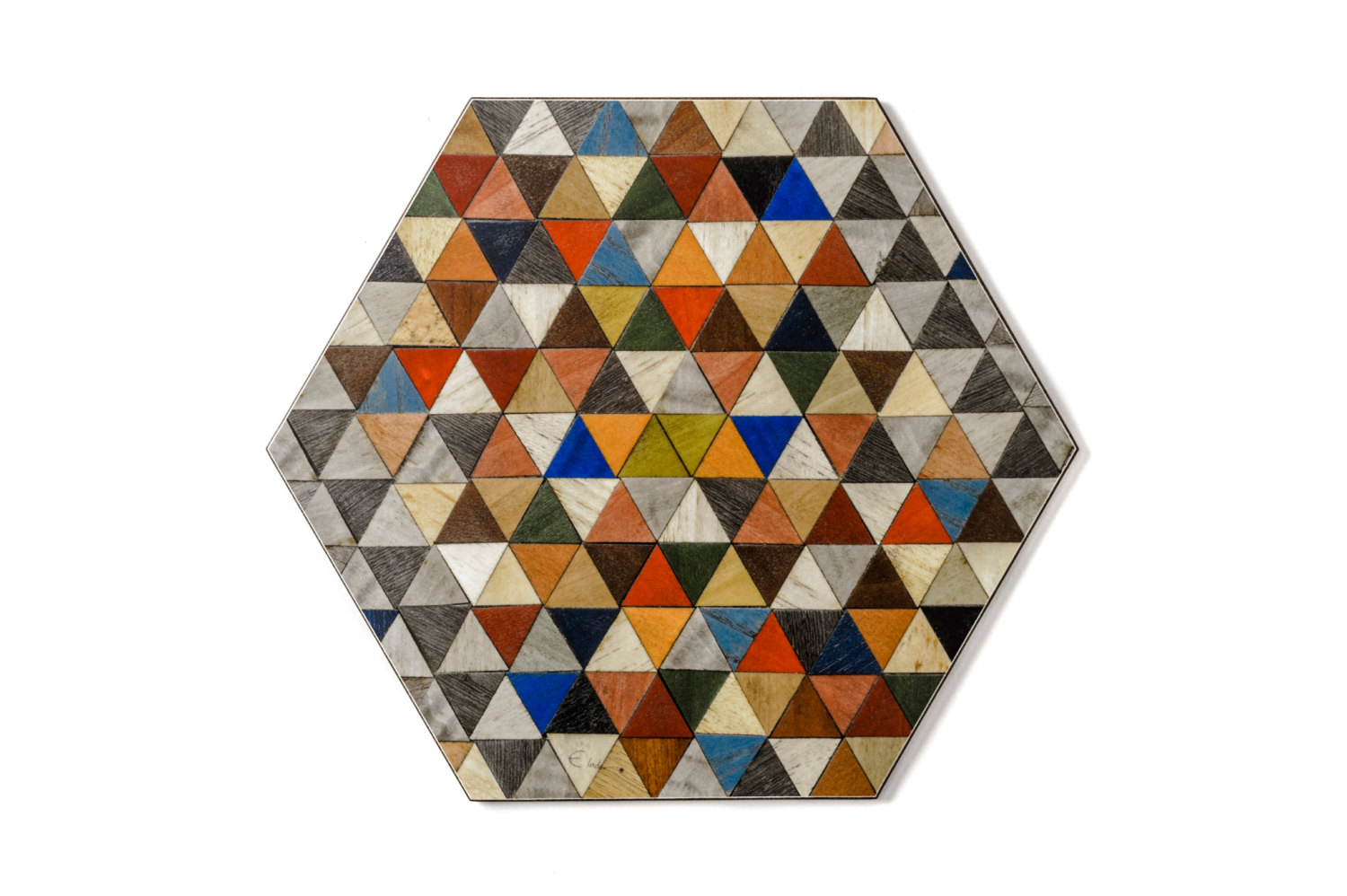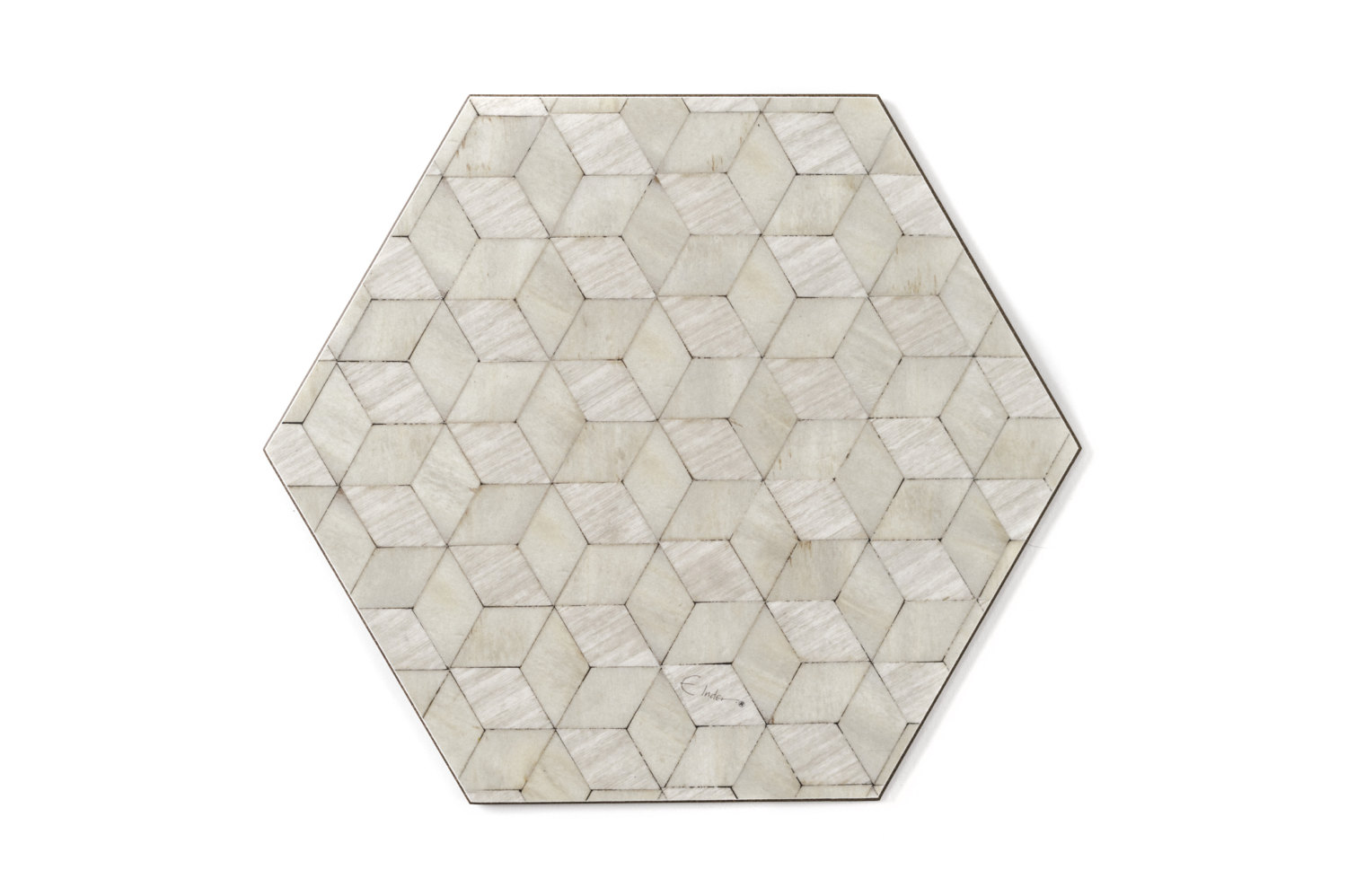 Set of 6 Gatsby Range placemats mixed colours
Set of 6 Small Hexagon Placemats. Each set tied with ribbon for a charming gift.
Heat resistant to 160 degrees Celsius (320F)
They started life as wood veneers (dyed in Italy and bought in England). After weeks of deciding which colours looked best with which the veneers were cut to my spec. locally. Then each cube was gently sanded and hand laid onto a large board. Each piece was glued and a Victorian press was used to keep them flat and together. Once that was done the original image was scanned and sent to a melamine company who produced the placemats.
Each has a dark green baize on the back so as not to scratch your furniture.
Hexagon Shape: 252 mm Length (across) x 220 Wide (up & down) mm approx. OR 9 7/8th x 8 5/8 inches approx.

PLEASE NOTE to keep postal costs down for all customers I send 2 parcels of 3 place mats in each envelope. The costs below are for the 6 place mats in 2 envelopes.