Shop
Quality kitchenware and tableware in stand out designs
Dizzy Cube Wall Clock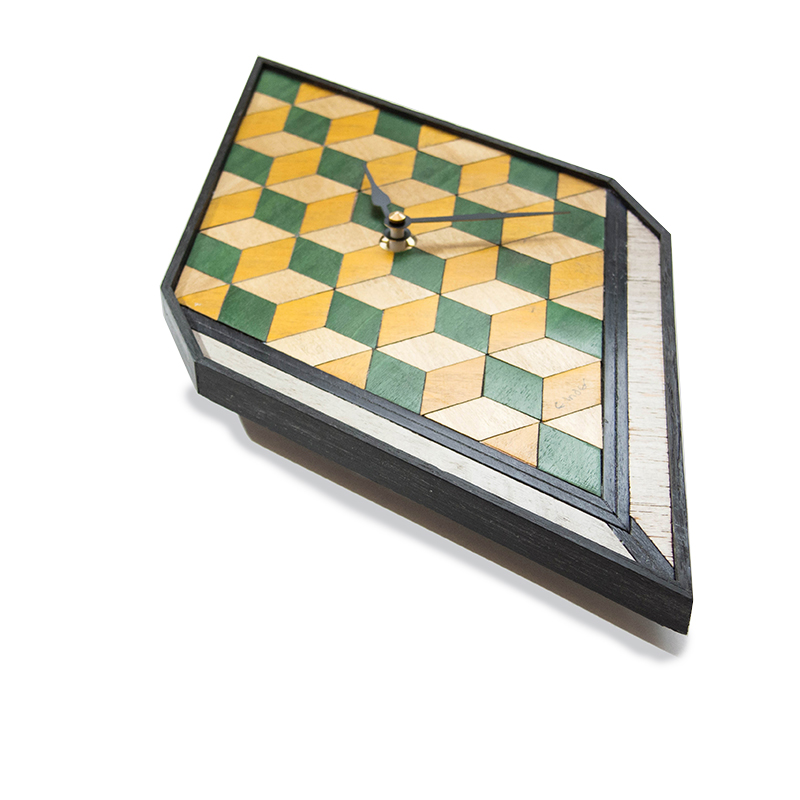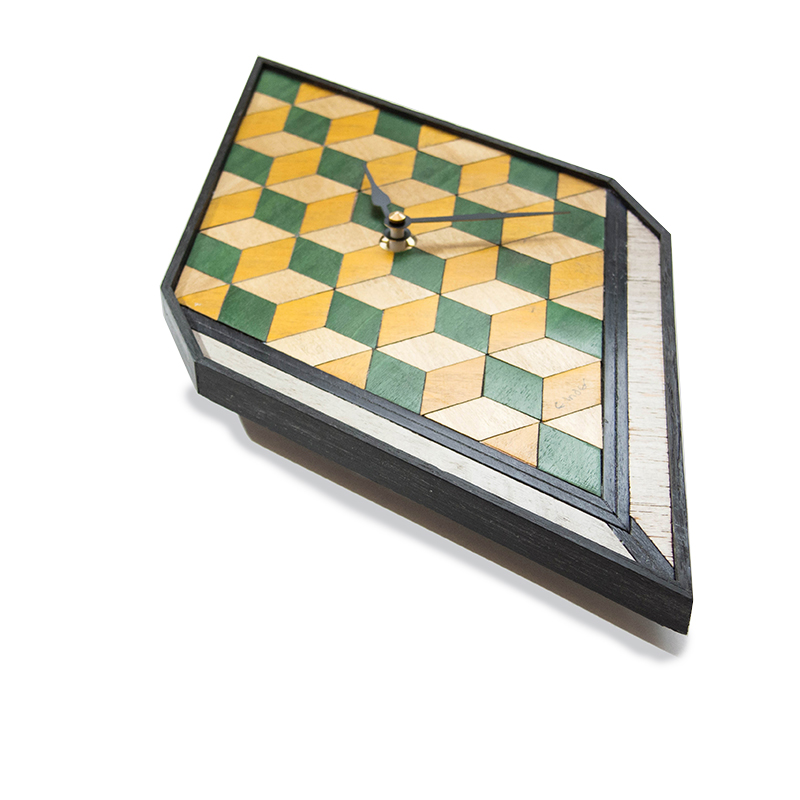 Dizzy Cube Wall Clock
This is a one-of-a-kind hand-made clock designed and built over many weeks in our garage (now workshop) with wood veneers in rich yellow, blonde wood and forest green.
There is a tiny bulge in one of the cubes and the price is reflective of this.
Each of the veneers has been sanded after the laser cutting, by hand so that they fit together as tightly as possible.

The edges are made from ancient "bog oak" which has been buried in fields in East Anglia and we have been told that the timber has been carbon dated to 3000 years B.C.

I have put a mega quartz clock mechanism in the back of the clock. It needs one AAA battery which is not included.

Approx. size: 353 x 180 x 28 mm or 14 x 7 x 3 inches (including clock mechanism).
PRICE INCLUDES POST & PACKING IN UK