Shop
Quality kitchenware and tableware in stand out designs
Set of 4 or 6 Harlequin Range placemats in multi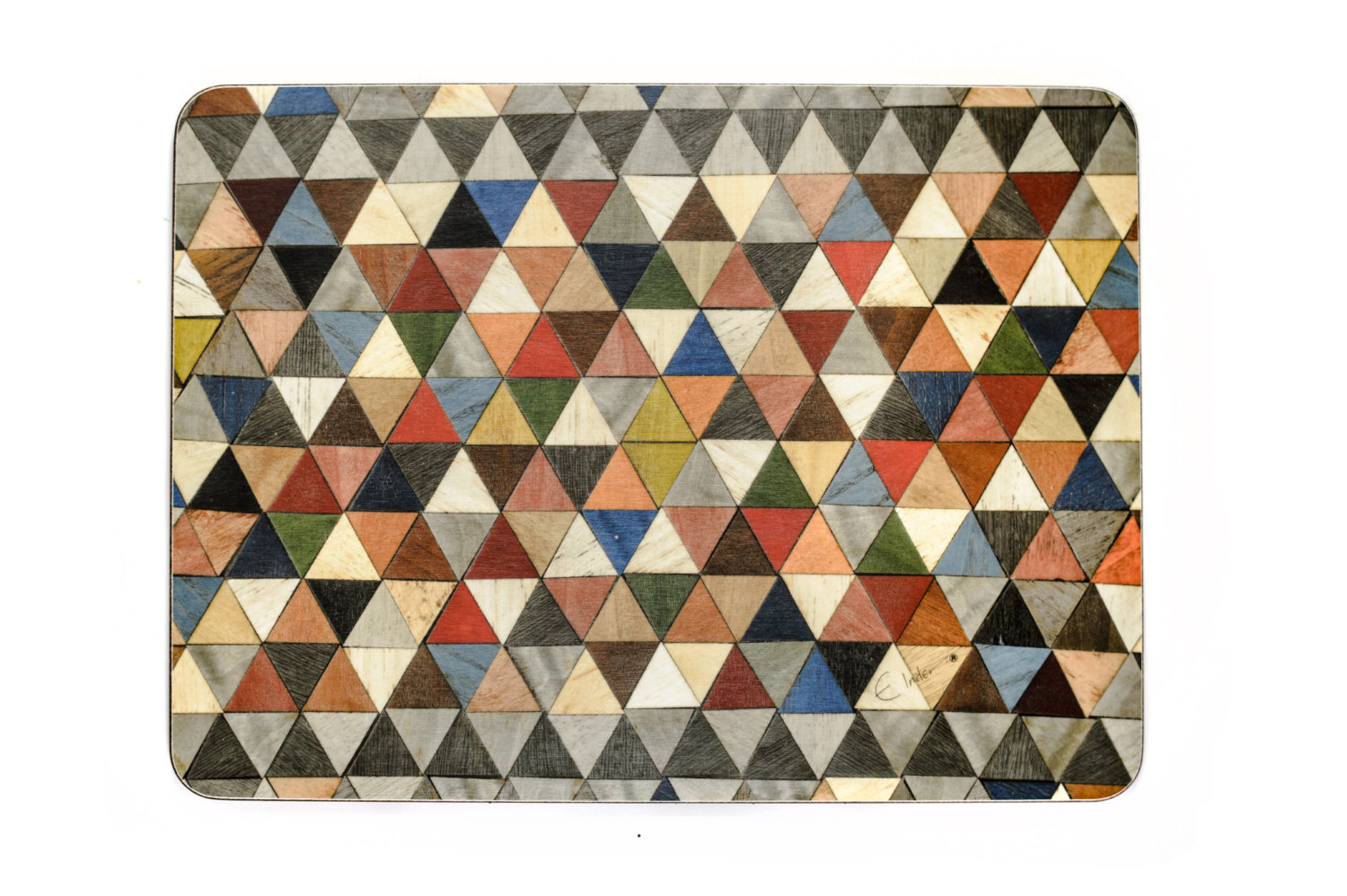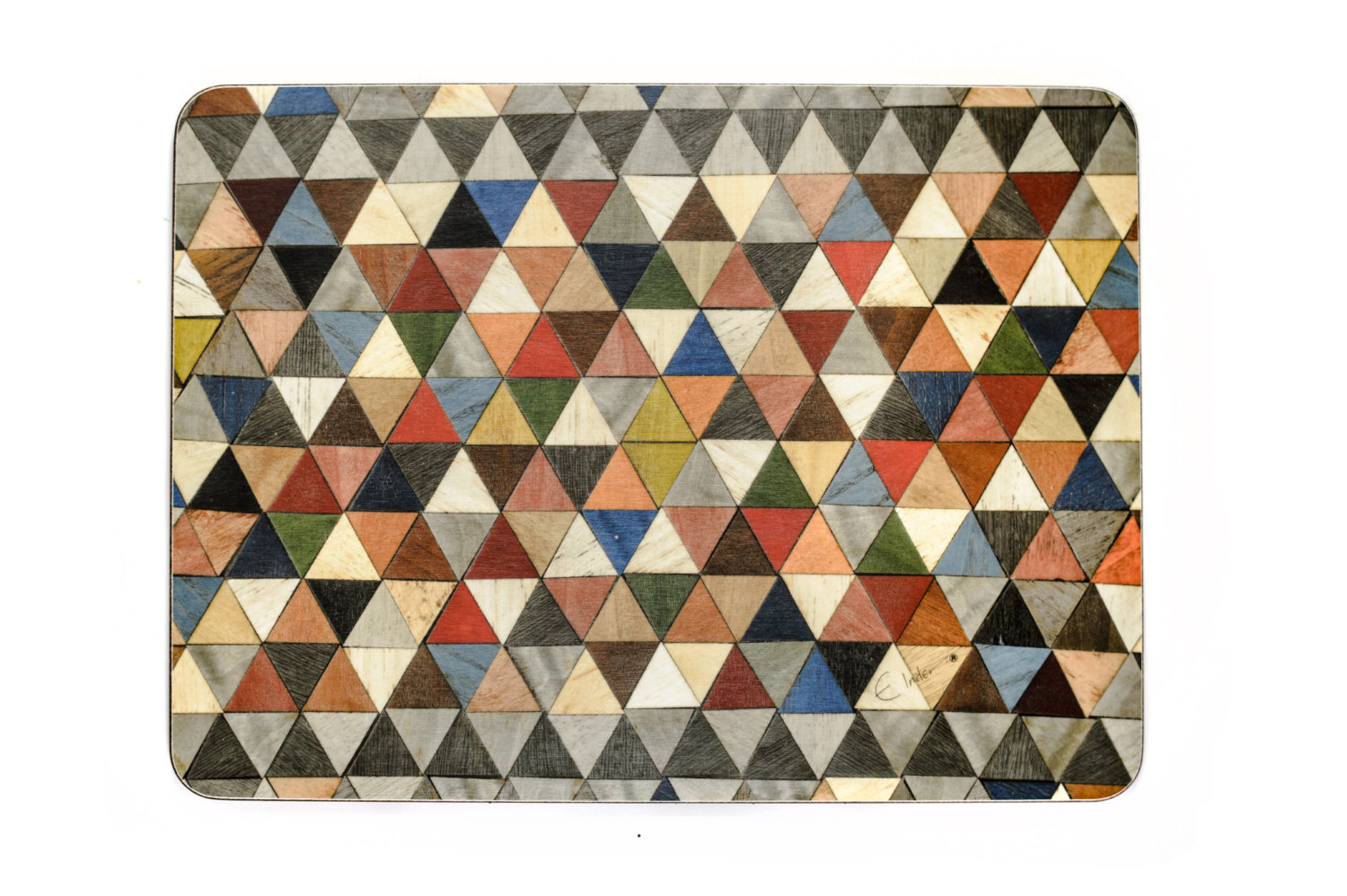 Set of 4 or 6 Harlequin Range placemats in multi
Set of 4 Placemats in multi colours from the Harlequin design.
Rectangle SIZE: 292 x 216 x 4.8 mm x 4.8 mm approx
Available in set of 4 or 6 please select before check out
The wood veneers were dyed in Italy. I put the colours together and they were laser cut into triangles. Each was sanded by hand before being laid into the geometric design. Once dry they were gently sanded by hand again and a coat of sealer was applied to bring out the intensity of the original veneers. The original was scanned and the image printed on to eucalyptus board and the front coated in melamine to give a high quality finish.
Heat resistant to 160 degrees Celsius (320F)